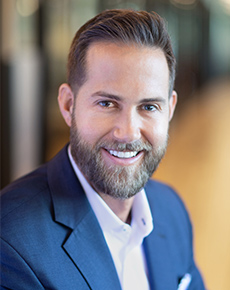 Jason Peterson is an experienced entrepreneur, attorney, and producer, named in 2009 as one of the 'Top 30 entrepreneurs under 30' in Los Angeles by LA Business Journal. Jason is the current Chairman of GoDigital Media Group (godigitalmg.com),
Cinq Music (cinqmusic.com),
VidaPrimo (vidaprimo.com), CEO of ContentBridge Systems (contentbridge.tv), AdShare (adshare.tv).
In his role as Chairman at GoDigital Media Group, Jason utilizes technology to help the entertainment industry monetize its intellectual property and navigate the digital transformation.
As Chairman of Cinq Music, a leading music rights management company, Jason has helped establish Cinq as one of the fastest growing labels and distributors in Hispanic music with a 2015 Latin Grammy win and a Billboard nomination for Latin Rhythm Label of the Year in 2016.
As Chairman of VidaPrimo, the largest Hispanic millennial targeted multi-platform network, Jason is working establish the new over-the-top model for television. VidaPrimo has nearly fifty million monthly users globally.
In his role as CEO at ContentBridge, a media supply chain solutions provider, Jason works to define the market opportunity and leads the development of ContentBridge's software tools and high throughput cloud infrastructure. ContentBridge powers several of the leading studio's digital supply chains.
As the CEO of AdShare, Jason has developed the technology and market for identifying, tracking and monetizing unlicensed uses of professional content online. AdShare services over two million copyrights from hundreds of clients globally.
Jason was President of Symbolic Entertainment. During his tenure at Symbolic he produced music videos for Sony, EMI, Universal, and Warner Bros among others. His clientele has included Master P, Lil' Romeo, Ashley Tisdale, T.I., Obie Trice, Switchfoot, Chris Tomlin, Belinda, and Death Cab for Cutie. His videos have won "Video of the Year" at the Gospel Music Awards and MTV Latin Video Music Awards as well as "Best Directorial Debut" at the MVPA awards. His commercial credits include spots for InBev S.A.'s Becks Beer, Verizon DSL, and Nike's "Ole" campaign.
In addition to videos and commercials, Jason has been a producer on seven feature films and nine television pilots. Jason remains the youngest producer to ever have produced a feature film in competition at the Sundance Film Festival ("The Beat", Sundance 2003).
Jason has been chosen to speak as an expert in production, distribution, and marketing at many conferences including MIDEM, SXSW, Digital Hollywood, Music Biz, and CBC Music Day, and has been quoted in industry publications as an authority in the area. In 2014 he was honored as CEO of ContentBridge with the Digital Industry Leader of the Year award by the Entertainment Merchants Association, the trade group for the $43B a year home entertainment industry.
Jason is very active in support of industry and academic efforts in the media and technology space. He currently sits on the following boards and committees:
• Board of Directors for the Entertainment Merchants Association, which represents the $43B / year home entertainment industry and includes all seven studios, and nearly all national physical and digital retailers of home entertainment.
• Executive Advisory Board to the Association for Volleyball Professionals (the AVP),
• Government Advocacy Committee to the National Academy of Recording Arts and Sciences (the Grammy's),
• Media Industry Executive Committee to City of Hope Hospital which has raised over $120M for cancer and other disease research,
• Executive Advisory Board to the Business-Cinema Program at the University of Southern California
• The Digital Media & Emerging Technology Committee to the Association of Independent Music (A2iM)
Jason has also lectured at or worked with the University of Southern California, Loyola Marymount, and UC Berkeley on innovative projects such as digital fingerprinting and watermarking.
The foundation for his work is a license to practice law, a Juris Doctorate from Pepperdine University and a business degree with an emphasis in Cinema / Television from the University of Southern California's Marshall School of Business honors program.